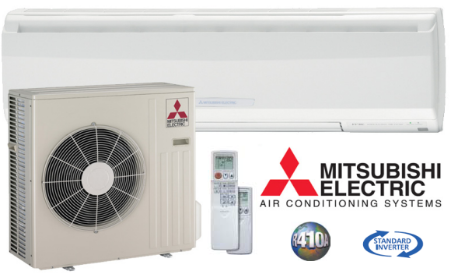 Whether it be retail, office or business, all workplaces and retail areas that are highly populated require the correct air conditioning solution leading to a more pleasent working enviornment.
Closely linked with our refrigeration dept many of our engineers cross over between both disciplines.
Air conditioning or climate control is much more prevalent in today's modern world with a greater need to provide temperature controlled invironment for your workforce & customers.
Vertex can survey your building or room and provide you with options and solutions to suit. We are able to specify and supply from small mobile AC units to larger VRV/VRF systems.
Air conditioning provides you with cool air when temperatures are high but also provides cost & energy efficient heat when cold. With the state of the art equipment that we supply and install you can be assured of perfect climate control, we only provide systems from recognised quality suppliers.
Vertex Scotland are a Mistubishi Accredited Installer – to find out more, read here
Case for Replace
Those responsible for cooling and heating commercial properties are under increased pressure to improve energy efficiency and negotiate the ever increasing amount of legislation.
If your building uses air conditioning and it was installed before 2003 it is likely now at risk and you should be considering a sensible approach to replacement.
R22 refrigerant, used in air conditioning before this period, will be illegal to use to service and maintain the equipment from the end of 2014. This is because it is harmful to the ozone layer if it should leak from an air conditioning system
Energy costs are ever rising and old equipment can consume up to 50% more energy than new equipment, costing you more money and creating more carbon emissions
The equipment may be approaching the end of its life, leading to potential unplanned failures leaving your building with no heating and cooling
Maintaining the current R22 equipment will be more difficult and costly, as spares parts become more scarce and expensive
Legislation are more strongly targeting reductions in energy use in buildings
The Case for Replace is full of key facts and viable solutions to help businesses adopt a sensible approach to the replacement of old equipment